Posted on July 31, 2015 in Hatred Stigma Violence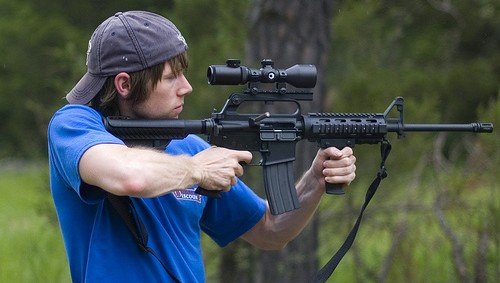 You've heard this on the news a lot every time there is a mass shooting perpetrated by a person who is mentally ill. Given that people died in the incident and that the person who committed them was sick, the promulgator of this argument wants us to draw the conclusion that the mentally ill are dangerous despite the fact that study after study show that the mentally ill are more likely to be victims of violence than perpetrators. Furthermore, it ignores other, more substantial causes of mass shootings that have nothing to do with mental illness. But because there is blood shed, the association of the incidents with mental illness is strong and a powerful if illogical premise for severe solutions.
There is a name for this type of logical fallacy and it is called "misleading vividness". Because few of the shootings involve people who are mentally ill, Jaffe goes for tabloid reasoning (note how he loves The NY Daily News). It happened! It is going to happen again! Therefore forcing treatment and locking up the mentally ill is the answer!